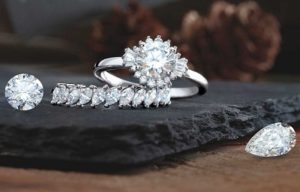 Deciding on the right diamond ring may not be as simple as one may believe. When purchasing a diamond ring, there is a lot to think about, and it is more than just the price tag that you need to consider. Choosing the right cut for your diamond ring is one of the biggest decisions that you will need to make. The good news is that our team at Johantgen Jewelers is here to walk you through this decision from start to finish. We are confident that we'll find the perfect diamond ring for you or a loved one.
Fine Details Are Important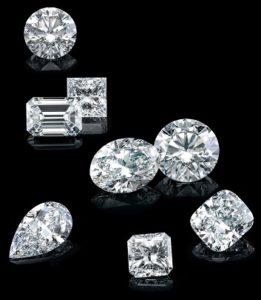 Purchasing a diamond ring is a big investment, so it is important to take the time necessary to make a sound decision on which diamond ring is right for you. The fine details about the ring you choose are very important. Specifically, when purchasing a diamond, the cut is extremely important. Our dedicated staff will walk you through all of the diamond cut options that we have to offer. Some questions that you and our staff can talk through include whether the diamond is cut to the right size for the weight or if they are deeper and appear smaller when compared to the carat weight. Does your diamond cut have a good or excellent depth and table? Rest assured that we will walk through all of the questions that you may have with this important jewelry purchase. Some of the diamond cuts to consider include the following:
● Modern Cuts
● Traditional, Older Style Cuts
● European Cuts
● Old Mine Cuts
● Premium Cuts
Trustworthy Jewelers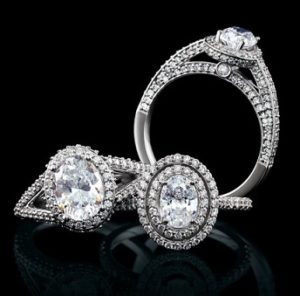 Any time you are looking into purchasing expensive jewelry such as a diamond ring, it's critical that you tap into a jeweler that can explain the intricacies of the cutting, along with the reasoning behind the varying diamond prices. Our family owned and operated jewelry business has been around since 1896, providing us with over a century of experience dealing with diamonds and other types of jewelry. Our diamond cuts available are all hand selected to stand above the rest.
If you are in the market for a diamond ring, choosing the right diamond cut is very important. At Johantgen Jewelers, we don't expect you to be experts when it comes to the various diamond cuts. Instead, let our staff be the experts for you. To learn more about the many cut options that you have, stop by our jewelry store today. Give us a call at (763) 537-7233 or email johantgen@live.com to learn more.