Custom Jewelry Design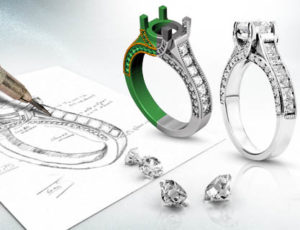 The ability to create exactly what you imagine teamed with a commitment to service makes custom designed jewelry come to life. At Johangten Jewelers we believe jewelry should be an expression of your personality and that individuals deserve something special and unique. We truly are committed to designing and crafting a piece that is inspired by your ideas and dreams. Whether looking to design a custom engagement ring, earrings, a necklace or a bracelet, our jewelers will design a piece you will treasure, making the entire process an enjoyable experience
Restyling Old Jewelry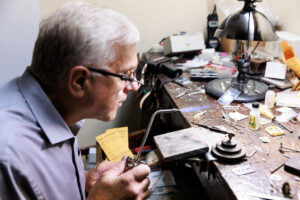 Often times people consider selling out-of-date jewelry, but the truth is you will receive little compared to its true value. Preserving the actual value of the jewels can be done by transforming the style of the old jewelry. Here at Johantgen Jewelers, we can can help with the restyling of old jewelry rarely worn and create a piece you truly love. Whether an engagement ring or an heirloom piece, we have restyled many pieces and brought new life into them. Just because jewelry hasn't been worn does not mean it has lost all appeal. Our jewelers have the ability to transform and restyle your old jewelry into a ring, a pendant, a set of earrings, or anything you can imagine!
Set Up a Design Consultation
If you have questions about our custom jewelry design or if you'd like to set up a design consultation, contact us or give us a call.