Gem Buying
If you're looking to get a fair price for your gems or jewelry of any type, feel free to reach out to the experienced team at Johantgen Jewelers today. We're a family owned and operated business that has been around since 1896. This commitment not only to the jewelry industry, but also to the local community has allowed us to continue to thrive for well over 100 years. Few local jewelers can attest to this level of longevity in the area.
We Buy All Types of Gemstones
At Johantgen Jewelers, we buy all different types of jewelry. Below is just a select list of some of the jewelry we buy. Remember though that if you don't see the type of jewelry that you're looking to sell, simply give us a call to learn whether or not we're interested.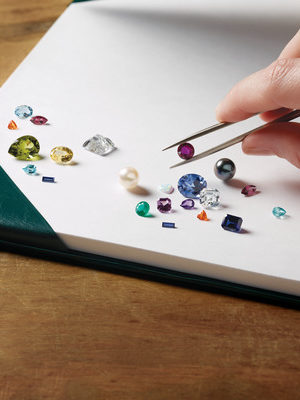 Gems
Diamonds
Gold jewelry
Silver
Diamond jewelry
Wedding bands
Engagement rings
Sapphires
Gold nuggets
Pearls
Pendants
Rubies
Tanzanite
Emeralds
Much more
Not only do we buy loose gems or diamonds, but we also buy these items set in jewelry. Keep this in mind when you're looking for jewelry to sell.
Experienced Gem Appraisers Will Give You Top Dollar
Of course, we're looking to ultimately make a profit on any gems that we purchase, but we have a strong reputation in the Minnesota community for providing fair and honest gem appraisals for each and every one of our customers. We've been a fixture in the community for decades and we don't want to tarnish this reputation by lowballing you on your gems. We have trained gem appraisers on staff who will examine your jewels to determine a fair market value. They will then explain this value to you so that you can understand how they arrived at their decision. Everyone that works for Johantgen Jewelers is 100% transparent and committed to giving you some of the highest gem prices in the area. We have significant buying power because we've been in business for so long and have a strong network in the industry.
The Johantgen Difference
As a family owned business, we understand how important it is to treat the customer right, even if it means a bit smaller profit goes into our pocket at the end of the day. We think this is the right way to do business, which is why we've been able to stay afloat for well over 100 years despite a variety of challenges. Below are just a few of the reasons why we hope when you're looking to sell any type of gem or gold, you at least give us a shot:
Family owned and operated for generations
Commitment to the Minnesota community for 100+ years
Pick up the phone and talk to one of the owners of our gem buying store
Some of the highest payouts in the area
Fully licensed and insured
Conveniently located in Crystal, MN
We buy a variety of gems and jewelry and also offer jewelry and watch repairs
Interested in a Gem Appraisal?
If you have some loose gems or gems within a setting that you'd like appraised, feel free to reach out to our team today, or stop by our shop at 115 Willow Bend in Crystal, MN. We can provide a free, no obligation gem appraisal to help you decide if now is the right time to sell your jewelry. To learn more about our jewelry store, don't hesitate to give us a call today by phone at 763-537-7233 or send us an email at [email protected]. We look forward to hearing from you soon.