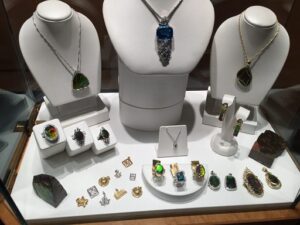 The holidays are now just around the corner and now is a great time to get ahead on your shopping! A piece of jewelry can be the perfect gift for a loved one any time of year, but the holidays are an extra special time to convey your love and commitment to a special person in your life. Johantgen Jewelers is a local, family-owned jewelry store in Crystal, MN, with a large selection of rings, watches, diamonds, bracelets, brooches and pins. We keep a large selection in store so that our customers can come in and see for themselves what might be the perfect gift for their loved one. Our pieces are carefully selected, and we pride ourselves on offering high quality jewelry at a great value. As a result, we have developed many long-standing relationships with our clients and their families.
Extensive In-Store Jewelry Selection
We understand that you have many choices when it comes to choosing a gift for your loved one, especially online. When there is a special occasion or holiday, you may want to be able to actually see the piece you are purchasing. Johantgen Jewelers has been serving the community since 1886 and we have established ourselves as a trusted jewelry store. We are open to the public all year round and are constantly getting new inventory so each time you visit, you will see something new. We find that in many cases, seeing something in person can help make the decision to purchase much easier. In addition to our extensive selection, our staff can also make a custom piece if you have a vision in mind for a unique piece created just for your loved one. We can also complete jewelry repair on-site, so you can be confident that you will have the piece for many years to come.
We specialize in engagement rings, wedding rings, watches, anniversary rings, diamond tennis bracelets, earrings and necklaces as well as antique jewelry. Our staff enjoys getting to know our clients and helping them find the perfect piece of jewelry to give to that special someone. We love making the experience of finding that gift a positive one.
Local Jewelry Store In Crystal, MN
Johantgen Jewelry would love to help you find your next piece of jewelry, whether it is for yourself or someone you love. Stop by our shop at 115 Willow Bend or give us a call at 763-537-7233 to say hello and see what we have in stock!