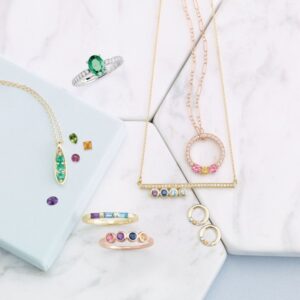 This day in age, it is hard to find a trustworthy, experienced and well-rounded quality jewelry store in Minneapolis, MN that can handle all of your jewelry needs. That is, until you step foot into Johantgen Jewelers. We are a family owned and operated jewelry store that has been serving this community since 1896. Over this past century, we have built countless relationships with our clients as we help them with all of their jewelry needs.
As a jewelry store, we believe our work is more than just selling jewelry to our clients. We strive each and every day to build and maintain strong relationships with any individual that walks through our doors. Our customers look to us as their trusted jewelry advisors, and that is what we are here to do!
Full-Service Jewelry Services
There is a lot that goes into running our jewelry store that has been around for more than a century. We are proud to offer the Minneapolis community full-service jewelry services which are all handled in-store. You never have to worry about us shipping off your jewelry as it all can be handled right here. The full-service jewelry services that we offer our clients includes the following:
● Custom Jewelry Design – Have you been wanting to create a unique piece of jewelry that is one of a kind? Our jewelers will spend as much time as necessary to design a custom piece of jewelry just for you.
● Diamond & Engagement Rings – If you are in the market for diamonds or for an engagement ring for your future spouse, there is no better selection in the area than at our jewelry store.
● Jewelry & Watch Repair – Has a ring, watch or pendant recently gotten damaged? Leave the jewelry repairs to our experienced staff that can get your jewelry item back to full strength in no time.
● Jewelry Appraisal – There is no better time than now to see how much the jewelry in your home that is collecting dust is worth. Come get your jewelry appraised by our appraisal experts. Our appraisal evaluations are fair and competitive.
● Gold & Gemstone Buying – Gold & gemstone prices are on the rise, so come stop by our jewelry store to receive an honest and fair quote on how much we would be willing to buy your gold or gemstones.
If you have been searching for the right full-service jewelry store in Minneapolis, MN, look no further than Johantgen Jewelers. To schedule an appointment for any of your jewelry needs, give us a call today at (763) 537-7233 or email johantgen@live.com.