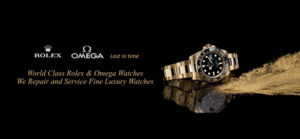 Do you have a special watch that needs some tender love and care? Rather than leaving this beautiful watch in your closet to collect dust, let our team of jewelry professionals at Johantgen Jewelers service and repair your watch. If you are in the Minneapolis, MN area, our staff is eager to get your watch back to full strength so that you can get it back on your wrist.
Reliable Watch Repair
This special watch that you may have purchased or inherited means a lot to you. For that reason, you likely don't want just anyone servicing or repairing the watch. Your search for reliable jewelers that specialize in watch care should stop right here at Johantgen Jewelers. We are a family-owned and operated jewelry store that has been in business since 1896. Over this century, we have worked on all types of watches, including the most expensive brands. What you will find when relying on our staff for all of your watch care needs is that your watch will be treated with respect and extreme care. Some of the common watch brands that we regularly service and repair include the following:
● Rolex
● Omega
● Tag Heuer
● Movado
● Ramon Weil
● Patek
● Citizen
● Seiko
● Much More!
Extend The Life Expectancy Of Your Watch
Another reason to regularly get your watch serviced and repaired is to ensure that you are able to maximize the life of the watch. Our reliable watch service and repairs will extend the life expectancy of your watch so that you can continue to wear this watch or so that it is still in good shape whenever you decide to pass it down within the family. Failing to service and repair your watch can cause significant damage to the watch over time. Our watchmakers can repair, lubricate and refresh the look of your watch so that it continues to perform exceptionally.
In-House Care
What is great about Johantgen Jewelers is that all of our watch service and repair services are handled in-house. We don't have to ship your watch off to get repaired. We can take care of all of your maintenance and repairs right here in our own jewelry store.
If your watch has seen better days, let our team at Johantgen Jewelers revitalize this beautiful watch. To learn more about our reliable watch service and repair options in Minneapolis, MN, give us a call today at (763) 537-7233 or send us an email at johantgen@live.com.