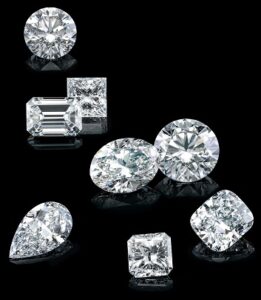 When you meet the person, you want to spend the rest of your life with, you want to show them just how much you love them. Nothing conveys love and commitment like an engagement or wedding ring. Johantgen Jewelers specializes in offering a large selection of engagement and wedding rings for couples all over the Minnesota area. We are a local jewelry store that has been serving the community for more than one hundred years. We have helped many generations of family members find their perfect engagement or wedding ring. Nothing makes us happier than meeting new family members and helping you find the perfect piece to express your love.
High Quality Engagement And Wedding Ring Options In MN
Our staff understands that a wedding or engagement ring purchase is a huge financial investment in your future. We want it to be perfect in terms of the look, the style and the price. We realize that finding the ring that you want to purchase may take some time. You will find our staff to be friendly, patient, understanding and never pushy. We treat our customers like family. We will help guide you to different pieces that might meet your needs or let you wander around our store looking for yourself. If you are interested in a one-of-a-kind piece of jewelry, we also offer custom jewelry design as well.
Our engagement rings are unique and exclusive designs that feature high quality diamonds and the metal of your choice. Our selection is larger than many of our competitors and we have modern pieces as well as antiques and more classical looks. Our focus is always on providing the highest quality pieces that will last you for many years to come. After all, an engagement or wedding ring is something that you want to be able to wear for decades (or longer).
Crystal, MN Jewelry Store
We are so grateful to be part of the Crystal, Minnesota community and hope that when a major life event arises and you are looking for a piece of jewelry, you will look no further than Johantgen Jewelers for this purchase. We also complete jewelry repair on site as well, so if you find that you need your ring cleaned, or repaired, we can do that as well. So, if you are in the market for an engagement or wedding ring, stop by our convenient location at 115 Willow Bend or give us a call at 763-537-7233.