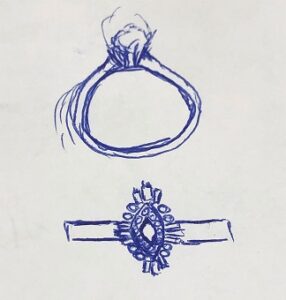 If you are in the market for a new piece of fine jewelry, we recommend that you find a jewelry store that you can walk in and choose the piece that is right for you. It is impossible to see the imperfections when you are trying to look at a piece online, and we have heard many horror stories about clients who have taken the leap and bought a piece of jewelry online, only to receive it and be disappointed. If you live in the Crystal, Minnesota area, you have a local jewelry store that sells fine jewelry right in your backyard. You can take advantage of this and walk right into our store and see and try on the pieces that you are interested in. If we do not have exactly what you are looking for, we can design a custom piece just for you.
Large Selection of Fine Jewelry in Crystal, Minnesota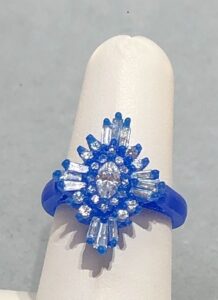 A piece of fine jewelry is a serious investment. Whether you are purchasing it for yourself, a spouse or a loved one, you do not want to risk that the stones are imperfect, the size is not what you expect, or the overall appearance is not what you had hoped. Many online retailers are not good about returns and then you can run into shipping issues as well. Fine jewelry purchases are much better suited to a brick-and-mortar store.
Local Minnesota Jewelry Store
Johantgen Jewelers has been serving the Crystal, Minnesota community for more than 4 generations. We have built a reputation for offering a large selection of high-quality jewelry at competitive prices. When you come into our store, you will be treated like family. We will work hard to understand exactly what you are looking for and show you options that might meet your needs. Our staff is enthusiastic about jewelry and helping clients find what they are looking for. You will notice that we understand our product, but we also care about our customers. Many of our clients have been shopping with us for many years and have bought multiple pieces from our selection of fine jewelry including diamond pieces, watches, earrings, bracelets and custom pieces. In addition to having a large selection of in-stock fine jewelry, we also can repair jewelry onsite, so we truly are Crystal, Minnesota's one stop fine jewelry shop.
For more information about our selection, stop by our store anytime at 115 Willow Bend or give us a call at 763-537-7233.