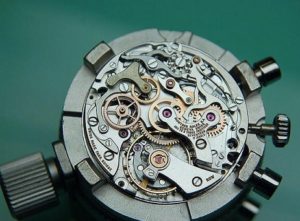 Repairing jewelry is not an easy practice that you can quickly pickup. Experience is Key. We all know how expensive jewelry can be, so it is critical that you get your jewelry repaired by a reputable jewelry company that has plenty of experience in jewelry repairs. If you are in the Minneapolis, MN area, there is no better option than Johantgen Jewelers as we take pride in our excellence in jewelry repairs.
There are plenty of jewelry repair shops across Minneapolis, MN to choose from, but none that are able to compete with the level of experience our jewelry repair team has. We've been handling jewelry repairs since 1896. For over a century, members of the community have brought all types of jewelry for us to repair. Every time, our clients receive exceptional results at a fair price. Whether you've got a watch that is damaged, or you've got a wedding ring that needs to be repaired, our team has you covered. Thanks for our level of experience and attention to detail, we've been recognized as a premier jewelry repair facility in the Midwest.
In-House Jewelry Repairs
Another benefit of choosing Johantgen Jewelers as your jewelry repair shop is that we complete the jewelry repairs in-house. You don't have to worry about us shipping your jewelry off to an offsite facility to get repaired. No matter if you are dealing with a minor or complex jewelry repair, we can handle the job right here in our in-house repair facility. Within our facility, our jewelry craftsmen have access to the latest repair technology, equipment and tools needed to bring your piece of jewelry back to full strength.
Jewelry Repair Evaluation
If you would like our expert jewelry repair specialists to evaluate your potential repair needs, you can stop by our jewelry store whenever it is convenient for you. We'll take a look at your item and determine the potential repairs that are needed. You will find our repair pricing to be competitive and fair.
If you are in the Minneapolis, MN area and are in need of jewelry repairs, you have come to the right place by choosing Johantgen Jewelers. Let our team put our more than a century of experience to work for you so that you can get back to wearing this item of jewelry. To learn more about our excellence in jewelry repair services or to schedule an evaluation, give Johantgen Jewelers a call today at (763) 537-7233 or send us an email at johantgen@live.com