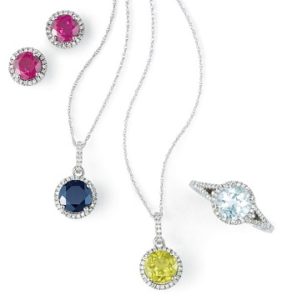 When you make the decision to sell your old jewelry pieces, it can be intimidating. The thought of being scammed or mistreated can be so overwhelming that it holds you back. Truthfully, selling your fine jewelry should not be hard. At Johantgen Jewelers, we are here to help you feel more confident when you sell your fine jewelry.
First and foremost, know your jewelry's worth. The emotional connection you have with your jewelry does not always correlate with the current market value of the piece. There are many factors that go into the value of your jewelry to consider. Does it have wear and tear? Will it need repairs? What is the actual quality of your gem or metal? All of these questions are extremely helpful to know before you begin the process of selling.
AGS Jeweler For Accuate Apprasal
It is important to be informed of the process. If you are in an extreme rush and need it gone, you will likely sacrifice in price. Understanding the range of what someone will pay for your jewelry can be extremely helpful in determining who to do business with. Finding an AGS jeweler, like Johantgen Jewelers, can be helpful to inform you of all of your options in selling your piece.
Realistic Value Of My Jewelery
Emotional attachments can cloud the judgement of those looking to sell personal pieces of jewelry. If your jewelry's worth does not align with the current fair market price, consider saving that piece. Figuring out what you are willing to accept for the piece allows for you to look for a realistic, acceptable offer.
Experienced Gold Appraisers
At Johantgen Jewelers, we have over 100 years of experience in the fine jewelry industry. We are locally owned and operated with a laser focus on customer service and care. We try to make ourselves open and available to all of our customers, so no appointment is necessary. When you are ready to get your jewelry appraised, feel free to give us a call. Our experienced gold appraisers will be ready to sit down with you and examine your fine jewelry. We will evaluate your piece and give you an appraisal on the spot. There is no obligation to sell to us, either. We are simply here to provide you with a fair value for your jewelry and let you make that decision yourself. However, we are known for being one of the highest payouts in the area.
For more information about selling your fine jewelry, or to speak with a professional about your jewelry's worth, feel free to give us a call today. Contact Johantgen Jewelers for all of your selling jewelry needs at (763) 537-7233.