A detail often overlooked initially when it comes to engagement rings is the setting. It is important to take note though as the setting dictates the whole style of your ring. When looking to achieve a ring design that perfectly suits your style, the setting is something that should be highly considered. Below are some of the more common ring settings we see today.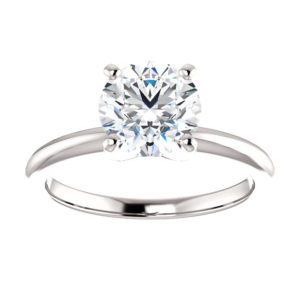 Prong Setting
The most popular setting we see with diamond engagement rings is what is known as the prong setting. 4 or 6 prongs rise up to hold the diamond providing the tension and set securely in the crown.
Raised up and unhindered by a lot of metal, a diamond can refract light better, resulting in the look that makes a diamond so spectacular. This is why a prong setting is common for solitaire rings.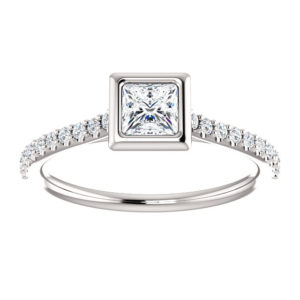 Bezel Setting
The bezel setting is often valued for its' unique and clean style. A bezel set engagement ring features a diamond in which metal is formed around the stone itself while the stone sits flush.
Bezel settings are ideal for those who are active or use their hands often. The bezel keeps diamonds snug and prevents them from snagging on things and protects the stone if it is bumped against hard surfaces.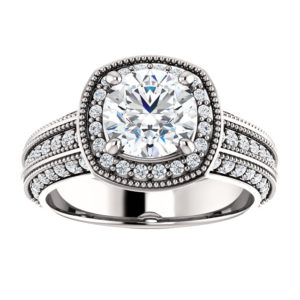 Halo Setting
Halo rings feature a center diamond surrounded by smaller diamonds or stones. The halo 'setting' is actually a design versus a setting, as both prong settings or bezel settings can be used. The result none the less is a spectacular look that is feminine and delicate.
A big benefit to halos is their ability make the center diamond appear larger as well as the protection they offer the center diamond.
Other Settings
These are just a few of the common settings we see with our customers at Johantgen Jewelers. If you are interested in another style we guarantee you can find what you are looking for in our wide selection of diamond engagement rings!