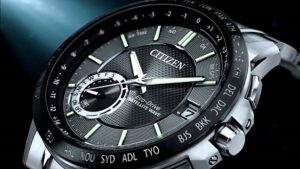 Think about how many times each and every day, you look at your watch to see what time it is. You may not even realize how many times you do it until your watch is not working correctly and you glance at it, only to see that the second hand has stopped moving. If you have a watch that is no longer telling time, has a clasp that needs repair, or needs to be cleaned and refinished, bring it to the experienced watch repair experts at Johantgen Jewelers. We can repair all types of watches, including antiques and we offer a quick turnaround time as well.
On-site Watch And Jewelry Repair Services In Minnesota
Johantgen Jewelers has been serving the Crystal, Minnesota community for more than one hundred years. We are a small, family-owned business that offers a wide variety of jewelry for sale and we complete watch and jewelry repairs onsite. That means no need for shipping to an offsite vendor for these repairs, which increases the cost and adds time to the process. Our staff is knowledgeable in watch and jewelry repair, and we stand behind our work. We have special tools that allow our staff to make precise movements without causing any further problems.
We can repair all types and brands of watches and our specialty is high grade Swiss watches like Rolex, Omega, Tag Heuer, Movado, Citizen, Seiko, Patek and Ramon Weil. We have the unique tools to make a simple or complex repair. In addition, we can complete routine maintenance on your timepiece so that it can continue to operate correctly for many years to come. We take great care of your watch while it is with us and will complete the maintenance and repair services quickly so that you can enjoy your piece on your wrist!
Extend The Life Of Your Watch
Johantgen Jewelers understands that your watch and other pieces of jewelry are true investments and may also have sentimental value. You do not want to be without it for long, so we will look and give you an estimate on cost as well as timeframe for repair. We stick to our estimates and sometimes finish our work ahead of schedule. You can drop off your watch for repair anytime we are open, and we will have it back in your hands in just a matter of a few days. Give us a call at 763-537-7233 with any questions about our professional watch and jewelry repair services.