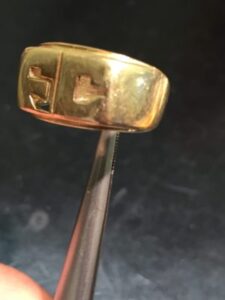 Have you recently gone through your jewelry and realized that you are no longer wearing a few pieces? Or maybe you've been given a gift that was just not right for you. Are you looking to make a few extra dollars or want to be able to buy another piece of jewelry that better fits your style? If so, then selling your gold jewelry might be a great option for you. Johantgen Jewelers now buys gold jewelry from our customers and will give you a very competitive price for the jewelry that you no longer need. You can stop by our local jewelry store at 115 Willow Bend in Crystal, MN to find out just how much your gold jewelry is worth! We can even give you cash on the spot! We have been in the gold buying business for more than one hundred years and have earned the trust of our community.
Local Gold Buying Services In Minneapolis Area
Gold jewelry has been popular for generations. It ages well and can be worn daily for many years. While there are many different options for selling your gold, going with a local jewelry store can offer you peace of mind knowing that you will receive a fair price for what you are selling. Online options can be tricky, and you often have to mail your pieces to an unknown address which can feel risky and can take extra time to get your money. Working with a local jewelry store is fast and straightforward and the transaction can take just a few minutes. You can have your earnings in hand and even look around for your next piece of jewelry while you wait.
The staff at Johantgen Jewelers will be clear and honest with you when we appraise your gold for sale. We offer one of the highest payouts in the local area and always focus on our customer's experience. We will explain how we came up with the price we are offering and answer any questions that you have. We will never pressure you to sell, you can simply gather information about the price so that you can make the best possible decision for yourself.
No Appointment Necessary For Gold Buying
So, if you are considering selling some pieces of gold jewelry, stop by Johantgen Jewelers or call us at 763-537-7233 to learn more about our gold buying services. No appointment is necessary, and we will be happy to help!