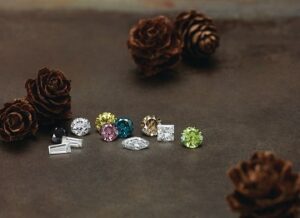 Spring is a beautiful time of year in Minnesota and often means a chance to spend time outdoors with loved ones. It also means graduation celebrations, summer parties, weddings and other fun celebrations. If you want a new piece of jewelry to wear to a special occasion this spring or summer or are looking to surprise a loved one with something new, stop by our showroom at Johantgen Jewelers for some ideas.
We have a wide selection of jewelry at a variety of different price points so that you can find exactly what you are looking for. Rather than take a chance on a piece of jewelry you can only see in a picture online, stop by our store to really get a true picture of what we have to offer. You will find our prices are competitive, the quality of our jewelry excellent, and our service is professional, friendly and not pushy. Some of our most popular jewelry items this time of year include:
Engagement Rings: We offer a great selection of diamond engagement rings if you are ready to pop the question! This is an exciting time and we have helped many couples find the perfect ring to signify their love and commitment to each other.
Anniversary Pieces: If you and your partner share an anniversary in the next few months, now is a great time to look for a piece to mark the special occasion. We have rings, earrings, bracelets, necklaces and watches that are sure to be a new favorite!
Just Because: Sometimes you want to give a gift "just because". Maybe it is to your mom, your daughter, or someone special in your life to show them how much you care. We have many affordably priced gift options for a special occasion or just because.
Custom Pieces: If you do not see exactly what you are looking for in our showroom, you can also talk to our staff about designing a custom piece that is the size, shape and style that you are looking for. We love taking on custom projects and enjoy helping to bring our customer's dream to a reality.
Finding A High Quality And Affordable Piece Of Jewelry
No matter what you are celebrating this spring and summer, the team at Johantgen Jewelers can help you with a new piece of jewelry that will match your needs. Stop by our store on 115 Willow Bend to see what we have in stock or give us a call at 763-537-7233 to speak with a member of our experienced staff.