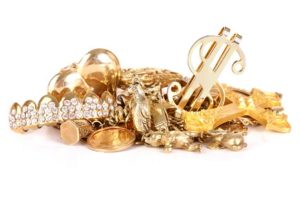 Did you just finish downsizing your home and find some gold jewelry that you're interested in selling? Have you inherited gold jewelry that you'll never wear? If you are interested in selling your gold jewelry in Minneapolis, but don't know where to start, our trusted gold buying experts at Johantgen Jewelers are the perfect partner for you.
Our jewelry professionals and family-owned business has been providing gold buying services dating all the way back to 1896. This is not a typo. For over a century, our staff has provided the highest level of customer service to our Minneapolis community. When evaluating your gold jewelry, it's important to have a team with experience to be the one appraising your gold so that you can maximize its value. Each and every client that enters our doors can rest assured that we will keep their best interests in mind at all times.
Easy Appraisal Process
In addition to our trustworthiness and experience, we make the gold appraisal process simple for our clients. There are no appointments necessary, so stop by whenever you are ready. Offering one of the highest payouts in the area, we're confident that you will be satisfied with our gold evaluation. Not only do we provide you with the value of your gold, but we also break down exactly how we came up with the figure so that you can feel totally comfortable with the evaluation. There's no obligation with our easy appraisal process. If you aren't satisfied with the appraisal value of your gold, you can simply walk away as there is no pressure by our staff for you to make the sale if you're not comfortable.
Gold Buying And Selling Experts
Our staff is focused on you being a customer of ours for life. For that reason, we always provide our customers with the fairest possible gold prices when they are looking to sell their gold. We want you to continue to come back to us anytime you are looking to buy or sell jewelry in the future. We are laser focused on customer service and will go out of our way to make sure that the gold buying process is pleasant for you.
If you have some gold jewelry that you've considered selling, there's no better time to act than now. Gold prices are on the rise, so don't put your gold jewelry up into storage where it will collect dust. Instead, stop by Johantgen Jewelers and take advantage of our easy appraisal process. Serving Minneapolis, MN, our trusted gold buying experts at Johantgen Jewelers are eager to determine how much your gold jewelry is worth. Contact us today at (763) 537-7233 or email johantgen@live.com to learn more about our experienced gold buyers.