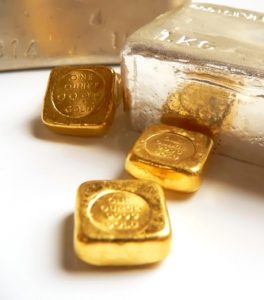 When selling gold, it's important to find a buyer that knows the ins and outs of gold buying. There are plenty of gold buyers around Minneapolis, MN to choose from, but none that bring the amount of experience as Johantgen Jewelers. We are the most competitive gold buyer in Minneapolis, MN!
There are not many businesses around Minneapolis that have been around for more than a century. So, it should come as no surprise that we take pride in the fact that our family-owned and operated business has been around for almost 125 years.
The experience you'll have when looking into selling your gold to our staff is a respectful and comfortable environment where there's no pressure around your decisions. Jewelry often has more value to their owners than just financially, so we understand that deciding on whether or not to sell your gold can be difficult. We're here to educate and provide you with a fair assessment so that you can make a good decision for you and your family.
Exchange Your Gold For Money
Not sure about the value of your gold? That's ok. All you need to do is bring your gold to Johantgen Jewelers and we will provide you with a fair and honest gold evaluation. Whether you're interested in selling old jewelry that has been laying around or jewelry that you recently inherited, our experienced gold buyers are here to exchange your gold for money! Gold is at an all-time high, so there is no better time than now to consider selling your gold. Come by our jewelry store to see how much your unused gold is worth.
Competitive Gold Buyers
Our staff is more into building relationships with our clients than making a big profit. We'd rather build a strong relationship with our clients that last a lifetime so that they become a return customer. As a family-owned business, we aim to make each of our clients feel like they are part of our family. We're able to accomplish this thanks to our great purchasing prices, fair assessments and a century worth of experience.
As your most experienced gold buyer around Minneapolis, MN, our jewelers at Johantgen Jewelers are ready to provide you a fair gold evaluation. So, grab your unused gold and swing by our store today. To learn more about the gold buying process, give us a call today at (763) 537-7233 or email [email protected].