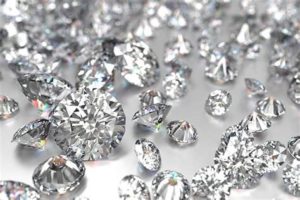 Have you recently decided to part ways with some of your beautiful jewelry? Whether you are no longer into wearing jewelry, or you are looking to make some extra money on these items, our team at Johantgen Jewelers is here to help. Bring your jewelry in today and know the value of it when you leave. We are a local gem buyer in MN that is always looking to buy new gems.
There is no doubt that diamonds are a timeless gem. These popular gems are extremely durable, beautiful and last forever when properly maintained. So, it should come as no surprise that our dedicated gem buyers are always looking for diamond jewelry to purchase. Whether you have a diamond engagement ring, diamond pendant, diamond watch, diamond earrings or any other type of diamond jewelry, we're definitely interested in evaluating your gem jewelry.
Local Jewelry Experts
Our local jewelers have been in business for more than 100 years, dating back to 1896. Over this century, our country has changed in a lot of ways, but the popularity of jewelry has always been consistent. As some of the most experienced local gem buyers in MN, you'll find that our team offers a fair evaluation every single time. We're not here to take advantage of our clients. Instead, we aim to educate our clients on the gems that they are interested in selling as well as providing them with a fair purchasing evaluation. Honesty and accurate appraising is what has kept our family-owned business running so smoothly for more than a century.
Jewelry Evaluated And Purchased
Even if you are not totally sure that you want to sell your jewelry, it is never a bad idea to come get your gemstones evaluated. There are plenty of gemstones like sapphire, emerald, pearl, garnet, morganite, etc., that our staff is always looking to purchase. We provide a relaxed atmosphere and high pressure sales are not something that our jewelers believe in. Providing a relaxing environment where you can learn the value of your gemstone jewelry, which could be hundreds or even thousands of dollars, is always our primary goal.
So, if you have some jewelry that you are interested in selling, there's no better partner than Johantgen Jewelers. We are your local diamond and other gemstone buyers in MN that provide fair and honest purchasing evaluation. To learn more about the gem purchasing evaluation process, give us a call today at (763) 537-7233 or email [email protected].