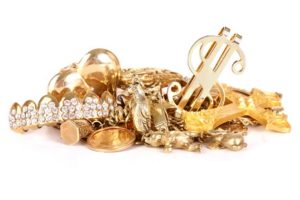 Gold jewelry will never go out of style. For that reason, gold jewelry can be very valuable as well. So, if you have some gold jewelry that may have been handed down or you've got some gold jewelry that you no longer wear and you're interested in selling, our team at Johantgen Jewelers is here to help. We are gold buyers in MN that are always looking to get our hands on more gold. We also pay more than anyone else!
Top Paying Gold Buyers in MN
As a family owned business, we have been buying gold since 1896. That's not a typo! With more than a century of experience, gold is one of those materials that has always been valuable. Whether you've got a gold watch, gold wedding ring, gold necklace, gold pendant, etc., our jewelry experts are eager to take a look at what you are interested in selling. What sets us apart from other gold buyers in MN is that we treat every one of our clients with the utmost respect. We are committed to doing whatever it takes to ensure that you are comfortable with the gold buying process.
The Evaluation Process
If you are concerned about how the gold buying process will go, let us lay out the process for you. The most important point is that this process is done face to face. During the evaluation process, we'll provide you with valuable education around the gold jewelry that you may be interested in selling. Next, we'll provide you with a fair evaluation of what your gold is worth. Our dedicated team makes it a point to never put pressure on you during this process. If you find that you are not ready to part ways with your gold jewelry, that is totally fine. We just ask that you reach back out to us whenever you are ready! Honesty is what has kept our jewelry business running for more than 100 years, so rest assured that we provide our clients with the best buying value around.
Parting ways with your gold jewelry is tough. However, once you find out how much money you can get for your gold, the decision to part ways with this gold jewelry may be a little bit easier. If you are interested in selling your gold and are looking to partner with one of the most experienced gold buyers in MN, it's time for you to get in touch with our staff at Johantgen Jewelers. Give us a call today at (763) 537-7233 or email johantgen@live.com to set up your gold evaluation with our quality gold buyers in MN.