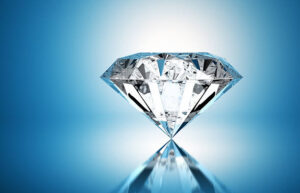 When you are ready to purchase a piece of diamond jewelry, you may wonder how to make the best possible choice to ensure that the piece is high quality, a good value, beautiful and perfect for the person you are purchasing it for. Whether you are buying a diamond engagement ring, an anniversary ring, a diamond bracelet or necklace or earrings, you want to feel good about the purchase. Johantgen Jewelers can help you choose the perfect piece of diamond jewelry for your needs and your budget. Here are some tips when thinking about the purchase of a diamond:
1. Determine your budget: Thinking carefully about what you can afford when it comes to a diamond is top of the list of tips for making a smart purchase. You want to have a plan for paying it off, so that you do not have to spend a lot of extra money on interest. Sticking to your budget will make the process more pleasant and less stressful in the long run, so that you can enjoy the piece without worrying about the financial investment.
2. Shop around: You do not make this kind of purchase very often, so make sure that you familiarize yourself with styles, shapes and pricing for your diamond purchase. You may want to look online for ideas, but it is wise to make the final purchase in person if possible so that you can see the piece with your own eyes before you make your final decision.
3. Ask questions: Make sure that you are an informed consumer with your diamond purchase. Do not be afraid to ask questions and take your time when it comes to this investment. If someone is pushing you to make a decision about a diamond that may be a sign that you should hold off.
Diamond Jewelry Purchase In Crystal MN
Johantgen Jewelers has a large jewelry showroom in Crystal, Minnesota. Our staff is knowledgeable about diamonds but will never push you to make a quick decision. In fact, we understand that you may want to come in and look around multiple times before you make a purchase. We have a large selection of diamond rings, earrings, bracelets, necklaces and more. Each piece that we have in our showroom is high quality and a good value. If you do not see something that you like, we can also discuss custom design options. Call us at 763-537-7233 with any questions that you may have.