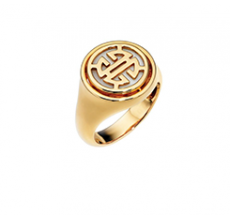 Do you have a collection of older jewelry that you no longer need to keep? It can be hard to sell your older jewelry and get anything close to the value online. If you live in the Crystal, MInnesota area, you may not realize that you can sell the gold, platinum and gemstone pieces that you no longer wear to Johantgen Jewelers. We are a locally owned jewelry store that will offer you an honest and fair price and provide you with the earnings right on the spot.
When you bring in the pieces that you are hoping to sell, our staff will give you a thorough explanation of how we arrived at the price that we are offering. From our perspective, we are always interested in expanding our reach and hope that the process will be positive so that you may choose us for your next jewelry purchase. We have been in business since 1896 and have remained a trusted jewelry store for all of those years because of our honest approach, clear communication and fair pricing. Those elements are important when we sell jewelry to our customers but also very important when we purchase jewelry from you as well.
Sell You Old Or Unwanted Gold Jewelry
Right now, we are buying a wide range of jewelry including necklaces, rings, bracelets and earrings. Gold prices have been on the rise over the past several years so now is a great time to sell your gold and gemstone pieces. We also buy platinum, silver and diamonds. We strive to give you the highest payout in the area. You can also sell your jewelry at a time that is convenient for you – we do not require an appointment; you can simply walk into our store (115 Willow Bend) at your leisure during our business hours and we will help.
Get A Fair Price For Your Piece Of Jewelry
While jewelry is something that can last forever, pieces that you no longer wear or need do not need to sit in a jewelry box collecting dust. Partner with our staff at Johantgen Jewelers and you can turn those unused pieces into cash in a matter of minutes. If you do not like the price that we offer, you will not be pressured to sell your piece. You can simply get the information about the value and consider it an appraisal.
So, if you live near Crystal, MN and have been considering selling a piece of your jewelry, reach out to Johantgen Jewelers. We can be reached by phone at 763-537-7233 or by email at [email protected].