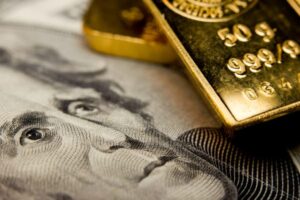 Are you looking to unlock the hidden value in your old or unwanted gold jewelry? Look no further than Johantgen Jewelers, your trusted partner in Crystal, MN, for all your gold buying needs. With decades of experience and a reputation for honesty and transparency, we are dedicated to providing you with the best value for your precious metals while ensuring a seamless and rewarding experience.
The Gold Buying Experience At Johantgen Jewelers
At Johantgen Jewelers, we understand that parting with your gold jewelry can be an emotional decision. Our team of friendly and knowledgeable experts is committed to making the gold buying experience as smooth and comfortable as possible. From the moment you walk into our store, you'll be greeted with a warm smile and a welcoming atmosphere.
We take the time to carefully assess each piece of gold you bring in, considering its weight, purity, and overall condition. Our expert appraisers use the latest tools and technology to provide you with an accurate and fair evaluation. Rest assured that we will explain the entire appraisal process, ensuring complete transparency, and answer any questions you may have.
Getting The Best Value For Your Gold
As a family-owned business, Johantgen Jewelers values the relationships we build with our customers. When it comes to gold buying, we believe in offering competitive prices that reflect the true value of your precious metals. Our goal is to ensure that you walk out of our store with a smile on your face, knowing that you received the best possible value for your gold.
Unlike some other gold buyers, we do not use high-pressure tactics to force a sale. We believe in giving you the time and space you need to make a decision that's right for you. Whether you choose to sell your gold or hold onto it for sentimental reasons, we respect your choices and are here to support you every step of the way.
Why Choose Johantgen Jewelers For Gold Buying?
● Trust and transparency: We have built our reputation on honesty and integrity. When you deal with Johantgen Jewelers, you can be confident that you're receiving a fair and transparent assessment of your gold jewelry.
● Expertise: Our team of skilled appraisers has extensive knowledge in evaluating gold and other precious metals. You can trust their expertise to provide you with accurate appraisals.
● Customer-centric approach: We put our customers first in everything we do. Your satisfaction is our top priority, and we are committed to making your gold buying experience a positive one.
● Community connection: As a local business, we take pride in being an active part of the Crystal, MN community. When you choose Johantgen Jewelers, you are supporting a business that gives back to the community it serves.
Johantgen Jewelers Crystal, MN
If you're considering selling your gold jewelry, visit Johantgen Jewelers in Crystal, MN, today! Discover the true value of your precious metals with our expert appraisers and experience the exceptional customer service that sets us apart. Let us help you turn your unwanted gold into a rewarding and satisfying transaction.