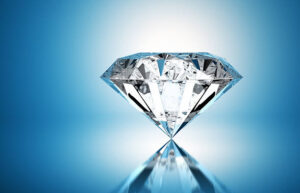 Johantgen Jewelers has been serving our clients in Crystal, Minnesota since 1896. Our mission is to provide customers with high quality diamonds and jewelry in a friendly, locally owned jewelry store. We know that you have many choices when it comes to choosing where to purchase a piece of jewelry, so we hope that we will consider our family-owned business when you make your next purchase. We offer a wide variety of high-quality jewelry including engagement rings, wedding bands, diamond bracelets and earrings, and other unique and stunning pieces of jewelry. In addition to a large selection of pieces that can be purchased at our store, we can also work with you to design a custom piece that allows you to bring your unique vision into reality.
Wide Selection Of Jewelry At Affordable Prices
What makes our business unique is that we choose all of our pieces and are able to carry a wide selection of the highest quality pieces at a great value to our customers. Our staff has extensive knowledge of the pieces that we sell, so we can provide you with answers to your questions and help you make the best possible decision about this investment you are ready to make. No more scrolling online to find a piece of jewelry – we like you to be able to see it with your own eyes, try it on, think about it and really leave our store after a purchase, knowing that it was the right decision. This is our goal and our mission.
Crystal Minnesota Jewelry Store
When you walk into our showroom in Crystal MN, you will be greeted by our staff. We will offer help without being pushy. We will answer your questions, point you in the right direction and never pressure you for a sale. We understand that you may not be able to make a decision the first time you come to our store. Or the second time, for that matter. We keep a great selection of high-quality jewelry in stock, including rings, watches, bracelets, necklaces and earrings, and we offer these pieces to you at an affordable price. In addition, if anything ever happens to your piece of jewelry, we also offer full repair services onsite.
So, look no further for your next piece of high-quality jewelry. Johantgen Jewelers is here to help you choose that perfect piece! Call us at 763-537-7233 or stop by our Crystal, MN store at 115 Willow Bend.