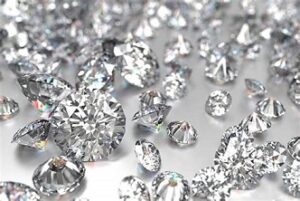 Are you lucky enough to have a piece of jewelry from a grandparent, aunt or other family member who may have loved and worn it long before you have been born? The gift of jewelry is not new – people have been giving rings, bracelets, earrings and watches as a sign of love for generations. In fact, one of the most incredible things about the gift of jewelry is that they can be enjoyed for years by many different family members. The team at Johantgen Jewelers loves this historical and sentimental nature of jewelry as gifts and can help you choose the next piece for your loved one. We can help you find a piece that you will love while you wear it, and that will be an investment that will stand the test of time.
Choosing Your Next Piece Of Jewelry
Johantgen Jewelers has been in the jewelry business for more than 100 years and, during that time, we are part of the fabric of the community and really enjoy getting to know each and every one of our clients. We enjoy helping our customers find the perfect piece of jewelry, whether that is a ring, a bracelet, a new or antique watch or a pair of earrings. We have a wide selection of high-quality diamond jewelry as well and are a trusted place for the purchase of engagement rings. We believe that when our customers walk into our store and see our selection, you can be inspired and find your next piece of jewelry for yourself or a loved one. Our jewelry selection is beautiful, well-made, affordable and a piece that will be loved for many years to come. We can also design a unique custom piece if you prefer something that we do not have in our store.
High Quality, Affordable Jewelry In Crystal, MN
In addition to having the largest selection of high-quality jewelry in the area, we can also complete on-site jewelry repairs so you do not have to worry about shipping your piece of jewelry to an offsite location. We believe that the relationships we build with our clients stand the test of time, just like our jewelry. Let us help you choose your next heirloom, a modern piece, an engagement or anniversary ring or a watch. We will make sure that you are happy with your selection and your investment. For more information, stop by our store at 115 Willow Bend in Crystal, MN or call 763-537-7233.