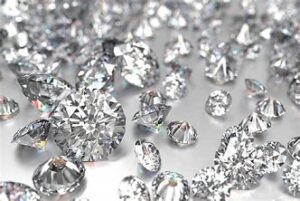 Shopping has changed a lot over the last three years during the pandemic. Many of us have focused on shopping online and having our products delivered straight to our doorstep in a matter of hours! Jewelry shopping is a bit different, however. It is difficult to see exactly what you are going to get when you make a jewelry purchase online. You are not able to see the quality or see how it looks. So, the team at Johantgen Jewelers has worked hard to provide the best possible selection to our customers in-store. We keep our showroom stocked full of rings, bracelets, watches and diamonds. If you happen not to see exactly what you are looking for, no problem, we can also design custom pieces to make your vision a reality.
Minneapolis Area Jewelry Store With Excellent Service And Selection
We believe that jewelry is one of those items that cannot easily be purchased online. A piece of jewelry is a significant financial investment, but it is also a statement of love, commitment, gratitude or other important emotion. So, we understand that you may want to see a selection of items to choose from and really think about what it is that you want. Not only is our selection extensive, but we also have an experienced staff who can answer any questions that you have about what you see. This usually translates into getting you the perfect piece! We find that our customers may come in thinking they know exactly what they want but when they leave, they may have changed their mind entirely.
In addition to having more selection in our showroom than many other local jewelry stores, we also offer onsite jewelry repair and appraisal. This means you can get these things accomplished without having to ship them to another location. We complete repairs and appraisals quickly and can generally have them back to you in a matter of days.
Crystal MN Local Jeweler
Looking online for jewelry can be fun and give some ideas about what you may want to pursue but seeing pieces in person is really important. If you live in the Crystal, MN area, stop by our jewelry store at 115 Willow Bend, and we would be happy to show you what we have in stock and help you find the perfect piece of jewelry. Give us a call at 763-537-7233 for more information about our extensive selection!