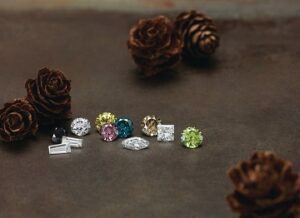 Valentine's Day is right around the corner and if you are trying to think of a gift to show your significant other how much they mean to you, consider a jewelry purchase from Johantgen Jewelers of Crystal, MN. No matter what your budget and your relationship status, we can help you find the perfect gift for that special someone in your life. Now is the perfect time to choose a Valentine's gift so that you can head into the holiday knowing that you have something unique to make your loved one happy.
Largest Selection Of Jewelry In Crystal Minnesota
When you walk into our store, you will notice a large selection of jewelry at all price points. We have earrings, rings, diamonds, watches, bracelets, antique pieces for men and women. Our staff is knowledgeable and experienced, professional and not pushy. We are always willing to help you with all aspects of your purchase. We understand that you may need some time to make a decision and we encourage you to come in and look around multiple times as you make your final decision. Our staff is committed to making sure that our clients are fully satisfied with their purchase, and we can give you advice and make suggestions if that is something you are interested in. We can also customize a design to provide you with a one-of-a-kind piece that is literally made for your special someone.
Johantgen Jewelers is a locally owned jewelry store in Crystal, Minnesota. We have been serving our community for more than one hundred years and have become a trusted local jeweler for many customers all over the area. Many of our clients are repeat customers and send their friends and family to our store as well. There is simply no greater compliment. In addition to new jewelry purchases, we also complete jewelry repairs on site so you can bring in an older piece that needs to be repaired, and we can get it back to you quickly, without having to ship it offsite for repair.
Local Jewelry Store With Valentine Gift Ideas
Valentine's Day is a special holiday to celebrate love – if you are looking for something special to give a significant other, friend, or family member, stop by our store at 115 Willow Bend and take a look at our inventory and meet our staff. Or you can also give us a call at 763-537-7233. We look forward to helping you!